Residential Refurbishment
This was a recent refurbishment project for a client in Stony Stratford.
Our clients wanted to have a space which knitted the rear of the house together, they had had two different conservatories to the rear of the property
1600 C Stone Cottage refurbishment
This wonderful little dwelling was the much loved residence of the owner of RMW Architecture and the refurbishment was a gradual and gentle process.
Refurbishment in Buckingham
This was a very tired 1970's house with a very inept and poorly designed small extension to the rear.
Milton Keynes – rear extension
This was a lovely project for super clients. The clients wished to remove their existing conservatory
Total house refurbishment in Bletchley
This was a very unloved 1930's house in need of maintenance.
This is a rear extension to a listed building in a Buckingham-shire village, the client had an existing rear extension which was delapadated and did not meet their needs.
LLoyds Bank – Lombard Street
This was a historical project for the refurbishment of the old Lloyd's Bank in Lombard Street.
Professional Consultation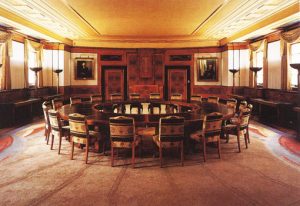 Grade II* LB refurbishment. This was a historical project for the refurbishment of the old Lloyd's Bank in Lombard Street. The two pictures shown here
Read More »